Communities in Herefordshire are starting to clear up following a bout of severe weather last weekend, which caused county-wide disruption.

Heavy rainfall resulted in high river levels and significant surface flooding across the county, resulting in road closures, flooded properties, stranded people and abandoned vehicles.

A number of agencies, including Herefordshire Council, Balfour Beatty Living Places, Environment Agency, West Mercia Police and Hereford & Worcester Fire and Rescue Service and West Midlands Ambulance Service, took co-ordinated emergency action to protect Herefordshire residents, focusing on the most vulnerable members of the community, as the flood waters rose and several homes had to be evacuated.

Herefordshire Council's Health Safety and Resilience Team and Balfour Beatty Living Places quickly responded by drafting in extra resource to deal with flood water and debris on the highways and road closures were in put place to ensure the safety of road users. Added low temperatures on Sunday evening meant that the gritter lorries were deployed to ensure priority highway routes were kept clear of ice.

Rising river levels saw the flood barriers at Old Wye Bridge put into place by the Environment Agency to protect the city from flooding. The Agency are continuing to monitor river levels to evaluate any further risks to the county.

If you see damage to a road surface following the recent flooding, or at any time, please report it via Herefordshire Council's website www.herefordshire.gov.uk/pothole or if it's an emergency, please call 01432 261800.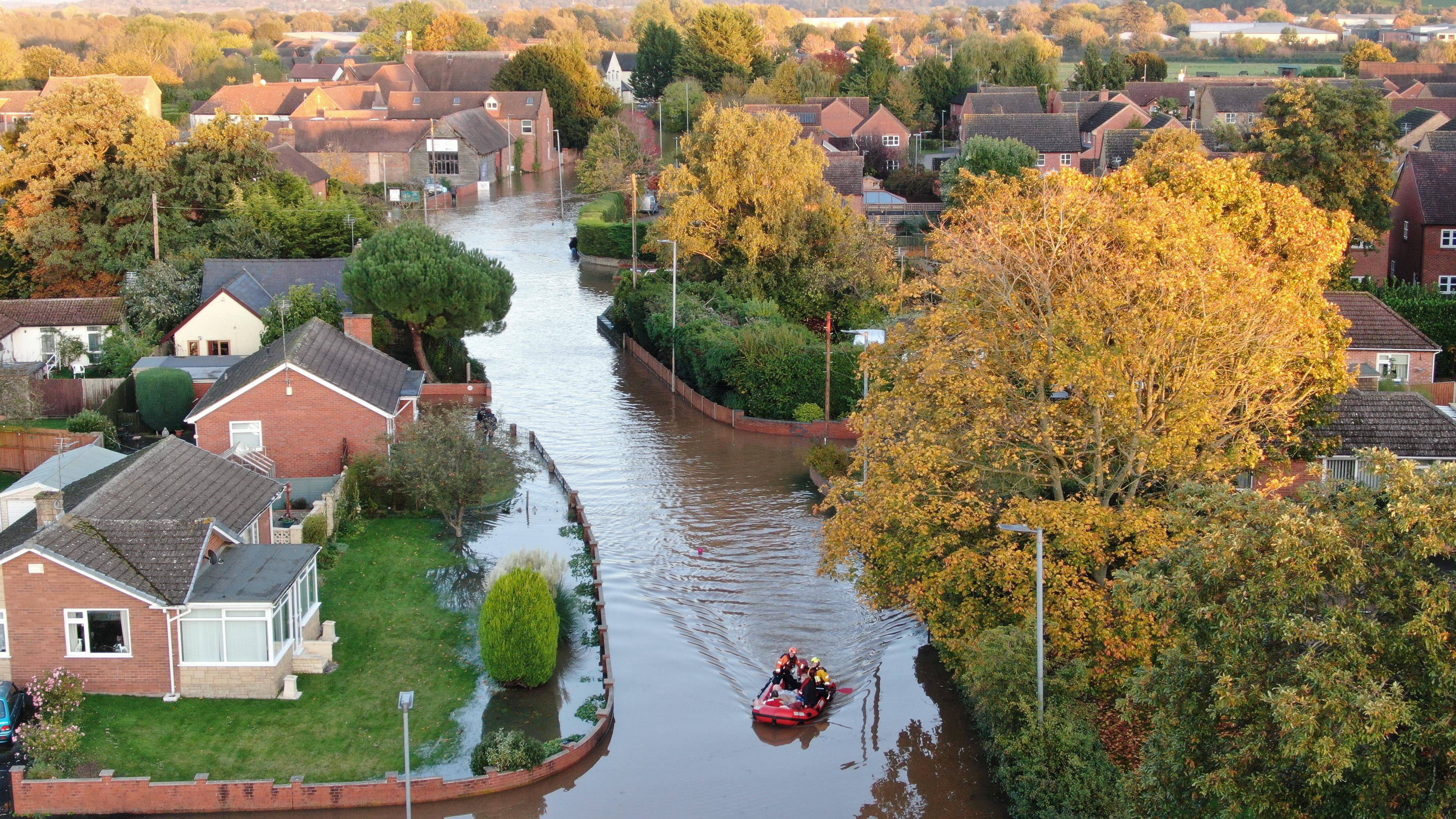 Photo credit: Will Mears
Richard Ball, Director of Economy and Place for Herefordshire Council, said: "I would like to thank the partner agencies for all of their hard work over the past few days to protect Herefordshire residents. Their response has been above and beyond and they have worked tirelessly to ensure the safety of local residents."

"The community response has been fantastic and there's a real sense of community spirit as residents have been looking out for each other and are now starting to clean up and try and get back to normal as the flood waters recede.

"Our work is ongoing and moving forward we will continue to work with our partners to monitor and evaluate any further risks in the county."
Stephen Vickers, Director of Adults and Communities for Herefordshire Council added: "Eighteen residents were safely evacuated by the emergency services from The Manor Rest Home, Lower Bullingham, due to rising floodwaters. All residents are safe and well, and are living temporarily in another care home. The safety and wellbeing of all residents is a top priority for Herefordshire Council and our Adults Social Care Team are working with the care home residents and their families, along with the provider, to find appropriate accommodation."
Paul Shipton, Contract Operations Manager for Balfour Beatty Living Places, said: "We responded to nearly 100 emergency jobs over the weekend and continue to be busy. Additional staff are working longer shifts to get Herefordshire safe and moving again as quickly as possible. A number of roads and structures around the county will require inspection after water levels have subsided."